Diamondwolf's latest release arrives on September 19th 2019.
Award-winning Seattle band Diamondwolf's second release will drop on September 19th 2019. "Coming Closer", a 6-song EP, continues the band's hypnotic, hard-driving folk rock. Alicia Dara and Glen Cooper's vocals and acoustic guitars recall bands like Civil Wars and The Head and The Heart, with a touch of Band of Horses thrown in. Recorded mostly at Electrokitty in Seattle, and co-produced by local legend Johnny Sangster (Mudhoney, Neko Case, Mark Lanegan), "Coming Closer" also features guest keyboards by Diamondwolf's long-time collaborator Jason Staczek, and guitar work by Jerett Samples and Sangster.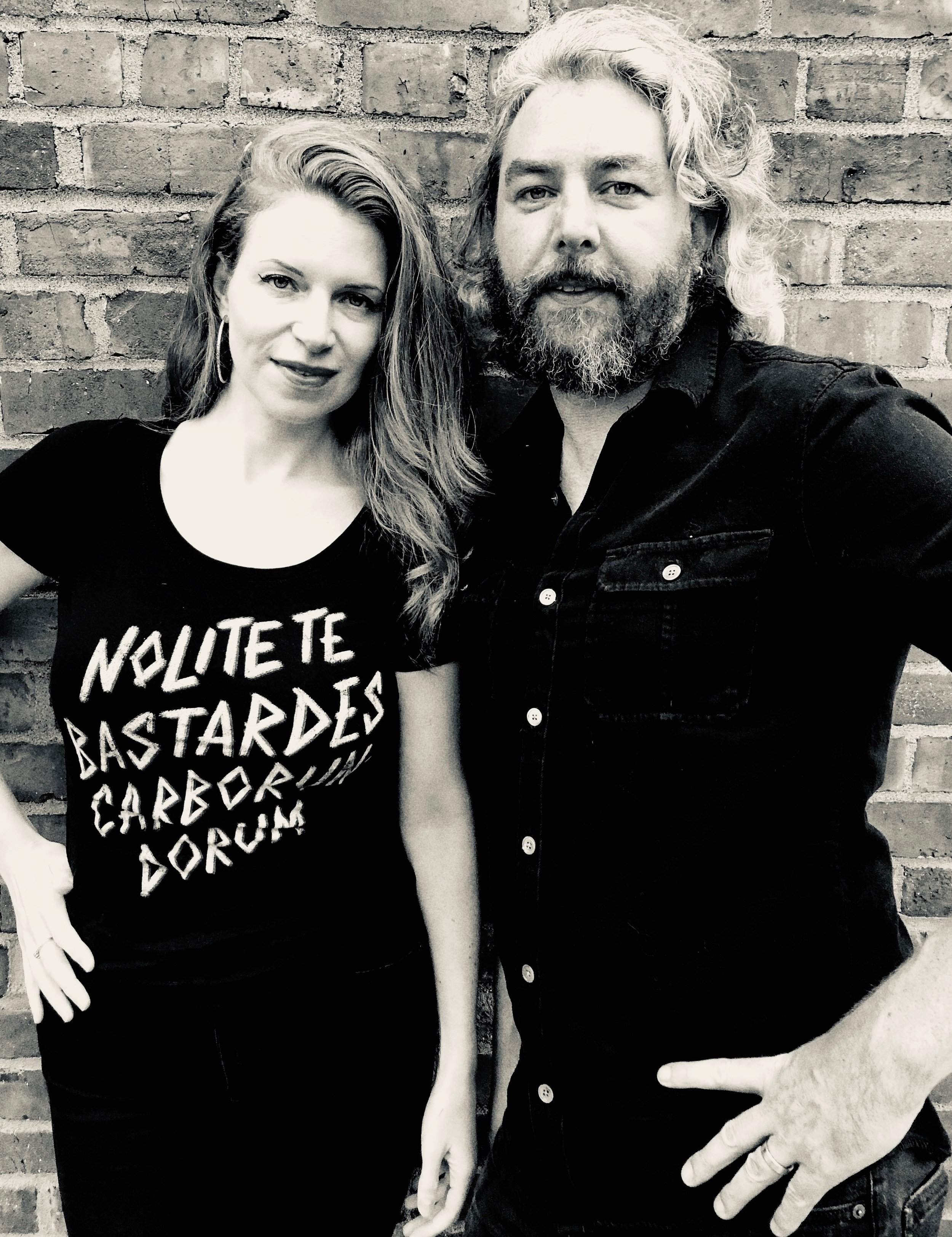 The songs on "Coming Closer" deal with spiritual crisis ("Flesh and Bone"), obsessive desire ("Left Side"), vulnerability ("Underdog"), and finding power and agency in love ("The Driver"). There's also a ballad about learning to trust after years of struggle ("Long Valley Road"), and a hell of an endorsement for stricter gun control ("On the Bullet").
Diamondwolf's live show has been called "raw and intense" and "folk-punk" by their fans. Their voices blend perfectly and create a signature close-harmony sound that is packed with lush power and emotional charge. Sonically their music runs from feather-light to downright frenzied. Tall and long-limbed, they sway hypnotically while playing, leaning into each other during songs. Their onstage chemistry is born of a 20-year friendship, during which they've seen each other through countless ups and downs. Their stage skills come partly from their family backgrounds, which contain many musicians.
Alicia Dara has been a member of the Seattle music community for 20 years. She has released 5 solo records and one with her indie band The Volcano Diary. Glen Cooper is a musician and improv actor. The met in 1999 and formed Diamondwolf in 2013, releasing a 5-song EP of two originals and three covers. Both Alicia and Glen come from musical families and have been performing since they were children. Their full-length record "Your Time Has Come" was released in 2015 to critical acclaim. Two of their songs won International Songwriting Awards, their song "When I Rise" was featured in Magnet Magazine, and their record received 10 out of ten on the Country Perspective music blog, and was included in the Best of 2015 list. They are regulars at Seattle venues including the Crocodile, the Sunset, and the Folklife Festival. For a list of Diamondwolf's upcoming gigs please refer to their Facebook page.
For booking inquiries: diamondwolfmusic@gmail.com.
Photo Credits: Dan Nash (header) and Johanna Dokken